New Order – Temptation (1982)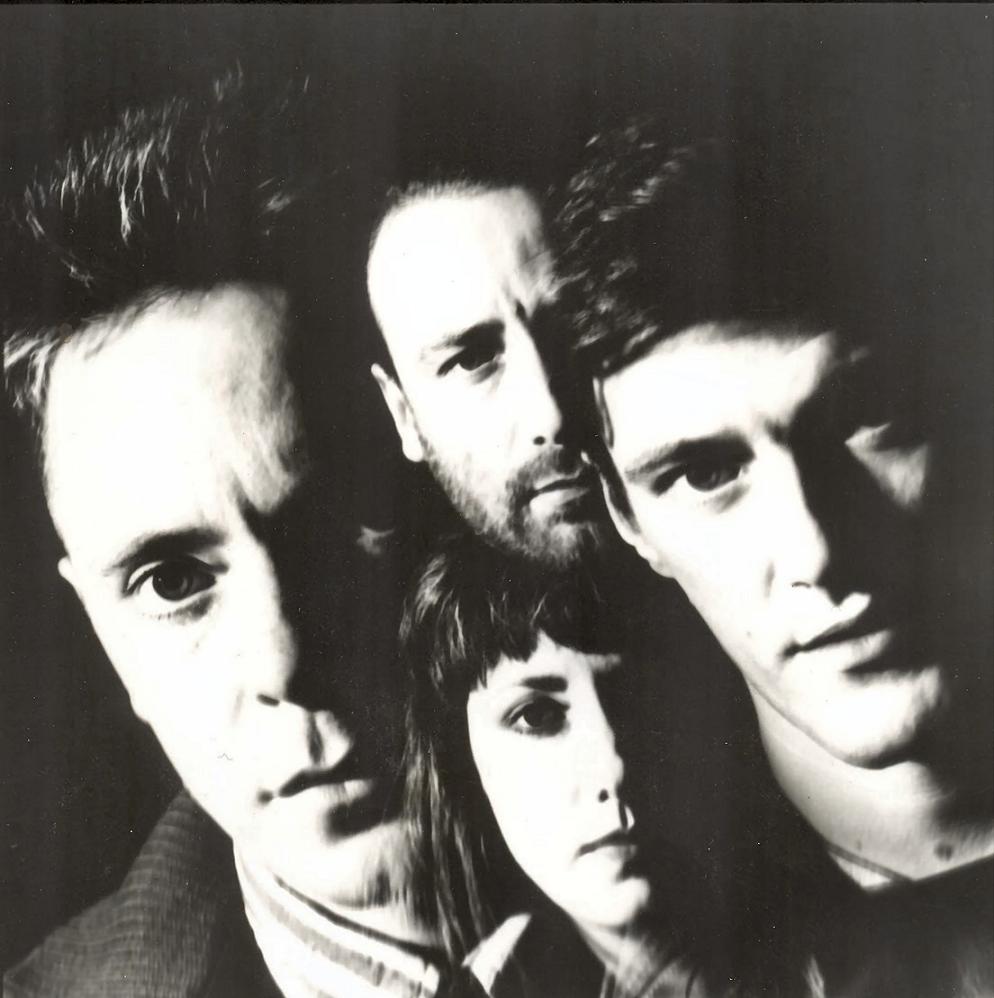 New Order are and English indie rock / electronic band, they formed in Manchester in 1980. They formed out of their previous band, Joy Division, when singer Ian Curtis committed suicide on 18th May 1980. They decided to carry on with the addition of Drummer Stephen Morris' girlfriend Gillian Gilbert on synthesizers and Keyboard. They are still performing to date, but sadly minus the original Bassist Peter Hook.
New Order's 4th, and their first self-produced single, "Temptation". Released on 10 May 1982 as 7″ and 12". It was a stand alone single, not included on an album, until 1987′s singles compilation album "Substance", but it was a recorded version and not the original that was included. The original single reached 29 in the UK chart.
There was no video made for it at the time, but this one was filmed for the reissue of the bands material for Rhino.
– Single cover –
– Lyrics –
Heaven, a gateway, a hope
Just like a feeling inside, it's no joke
And though it hurts me to see you this way
Betrayed by words, I'd never heard, too hard to say
Up, down, turn around
Please don't let me hit the ground
Tonight I think I'll walk alone
I'll find my soul as I go home
Up, down, turn around
Please don't let me hit the ground
Tonight I think I'll walk alone
I'll find my soul as I go home
Each way I turn, I know I'll always try
To break this circle that's been placed around me
From time to time, I find I've lost some need
That was urgent to myself, I do believe
Up, down, turn around
Please don't let me hit the ground
Tonight I think I'll walk alone
I'll find my soul as I go home
Up, down, turn around
Please don't let me hit the ground
Tonight I think I'll walk alone
I'll find my soul as I go home
Oh, you've got green eyes
Oh, you've got blue eyes
Oh, you've got grey eyes
Oh, you've got green eyes
Oh, you've got blue eyes
Oh, you've got grey eyes
And I've never seen anyone quite like you before
No, I've never met anyone quite like you before
Bolts from above hurt the people down below
People in this world, we have no place to go
Bolts from above hurt the people down below
People in this world, we have no place to go
Bolts from above hurt the people down below
People in this world, we have no place to go
Bolts from above hurt the people down below
People in this world, we have no place to go
Oh, it's the last time
Oh, it's the last time
Oh, it's the last time
Oh, it's the last time
Oh, it's the last time
Oh, I've never met anyone quite like you before
Oh no, I've never met anyone quite like you before